weekend Schedule of &vents
This workshop introduces new learners to film media literacy education
a new form of foundational thinking for the 21st century.
Mobile Tech DiscoTech Workstation Exhibits
DiscoTechs are collective organizing spaces that bring out the assets of a community.
This is what makes them beautiful and special.
Learn the art of critical film review, and how to read images and
hidden messages in award-winning movies, we love to watch.
Hip-Hop Pioneer Radio Rahim hosts the 'Music4Peace' Concert
to promote peace and pay tribute to living legends in Hip-Hop.
45

-Hour Film Project

Community
Public

Film Screening
Digital workstation volunteers demonstrate how to
access and engage with the latest 21st-century mobile tech tools.
Camera Photos
Engaging with your mobile phone to take pictures, store, organize, and retrieve them to make using your camera phone easier, more fun

and interactive.
Live Streaming
Learn how to use apps like Facebook Time. Periscope, Instagram Live, and others to preserve memories, engage and interact.

Gnowbe Mobile
How to create courses

using Gnowbe, the micro-learning 'new awesome way to teach and learn. Connect with your learners both locally
and globally.
Photo Apps
How to use basic photo editing apps like cropping, filters, sharpening tools, enhanced lighting
and more.
Mobile Filmmaking
How to use your phone's video camera to record video, and download popular easy-to-use apps for both editing and even for animation.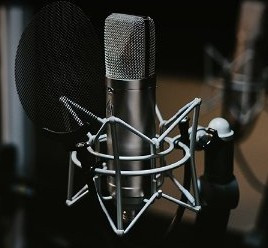 The 45-Hour Film Project Launch
Community participants register, organize and compete
to create a video short for a community screening in 45-hours.
Introduction To Film Media Literacy Education
Speed networking ice breakers, live music, entertainment, spoken word poetry,
and the world of moving images welcomes the beloved host community.
Neighborhood Pop-Up Workshop